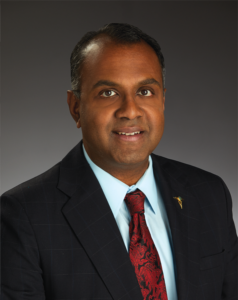 Dr. Bala Ambati is a cataract, laser eye surgery, and cornea specialist with 15 years of experience in clinical practice. After completing his ophthalmology residency at Harvard and a cornea & refractive surgery fellowship at Duke, he was Director of Cornea at Medical College of Georgia for 5 years, and most recently was Professor and Director of Cornea Research at University of Utah for 9 years and has opened a research facility at the University of Oregon.
My favorite part of taking care of eyes is the joy it brings to people's lives as you bring them into a clear and beautiful world. The satisfaction of bringing an uncorrected 12-year-old -2.00 D myope into a world he didn't know he was missing. The elation of the Lasik patient that is handicapped without a correction and suddenly enters into the sighted world without any visual correction. Bottom line is, " I enjoy making people happy with their vision."
Dr. Coelho is a fantastic Doctor of Optometry that we are incredibly fortunate to have working for our patients here in Utah. He is incredibly skilled and brings a wealth of compassion and knowledge to our facility.
Dr. Coelho is a family man and dedicated to continuing his educational journey for the betterment of our patients.
I'm most proud of my children, and my education.